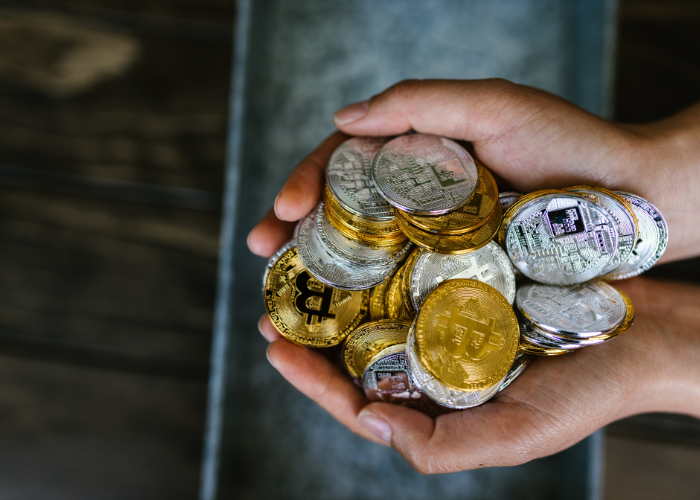 Are you looking for the best way to stay up-to-date with all the latest news and trends in cryptocurrency? Unfortunately, it can be difficult to keep on top of everything that's happening, especially if you have a full-time job or family commitments. That's why so many crypto investors are turning to crypto aggregators. All simple and efficient tools are designed to ensure that all your cryptocurrency information is easily accessible whenever you need it. This post will examine why using a crypto aggregator is an important part of any smart investor's toolkit.
What Is a Crypto Aggregator, and How Does It Work
A crypto aggregator is a tool that simplifies the process of researching crypto assets and digital currencies. They enable crypto traders to get an overview of several crypto exchanges simultaneously, giving users spending power over multiple crypto exchanges with one account. Instead of manually searching each crypto platform separately, crypto aggregators provide resources in the form of interactive visual charts that present market data in real-time, allowing users to make informed investing decisions quickly and easily. In addition, the aggregators act as a matchmaker between buyers and sellers, helping both parties find the best deals. Finally, by assembling all this information in one place, crypto aggregators accelerate the process of trading cryptocurrencies.
The Benefits of Using a Crypto Aggregator
Using a crypto aggregator to know current crypto trends is essential for any crypto enthusiast. After all, crypto marketplaces are constantly changing, so it is important to have real-time updates on new developments and prices. A crypto aggregator can help you keep track of these rapidly evolving crypto markets by providing an easy-to-navigate platform that lets you view the most relevant information quickly and effortlessly. From the latest news on coins and tokens to real-time price action and insights into market movements, a crypto aggregator can provide everything one needs to make informed investment decisions in the crypto space. Additionally, many crypto aggregators come with unique features such as volatility scorecards and advanced price alerts that enable users to take advantage of even the slightest fluctuations in the crypto space. With a crypto aggregator at your fingertips, staying abreast of current crypto trends has never been easier!
How to Use a Crypto Aggregator
A crypto aggregator is a great tool for tracking cryptocurrency markets and making well-informed decisions. It provides an overview of the crypto market, enabling crypto enthusiasts to check crypto prices, keep tabs on crypto exchange rates, and stay up-to-date with crypto news. Crypto investors can use the crypto aggregator to compare different crypto exchanges at a glance and find the best deals for trading or investing in a certain cryptocurrency. It eliminates tedious research by showing useful data from multiple sources. The visualizations are simple, making it easy for beginners to understand the overall market performance and make wise investments.
The Top Three Crypto Aggregators on the Market Today
As crypto enthusiasts worldwide gain more insight into the crypto market, they are looking to crypto aggregators to keep tabs on the industry. Crypto aggregators make it much easier for crypto investors to view the latest news, prices, and trading information in a convenient package. A few of the top crypto aggregators on the market today include Blockfolio, Coin360, and CryptoCompare. Crypto investors will respect all three as reliable sources that offer features such as price monitoring of coins, portfolio tracking, and alerts when certain thresholds are triggered. With these crypto aggregators at your disposal, staying informed about the crypto markets is effortless. No matter what your experience level may be.
Pros and cons of each aggregator
Crypto aggregators are a great tool for crypto investors and enthusiasts, as they provide comprehensive crypto insights. Aggregators offer reliable crypto data libraries, market tracking capabilities, up-to-date crypto news, price comparison tools, and portfolio monitoring features. Despite all these positives, crypto aggregators can also have some drawbacks. They can be difficult to configure correctly and require extensive knowledge of the crypto markets. Furthermore, user interfaces and visuals on crypto aggregator platforms can be hard to understand and non-intuitive; they're only sometimes user-friendly. Additionally, each crypto asset has its unique data points that an aggregate platform can't necessarily capture. In all cases, crypto investors need to determine the benefits of using a crypto aggregator versus another sourcing method for crypto-related information before making a decision.
Conclusion
Using a crypto aggregator to make the best out of your investments would be best. A good crypto aggregator will provide you with multiple features that will save you time and money. In addition, a crypto aggregator is a great way to diversify your investment portfolio. Using an aggregator, you can get the most out of your investments and protect yourself from financial losses.