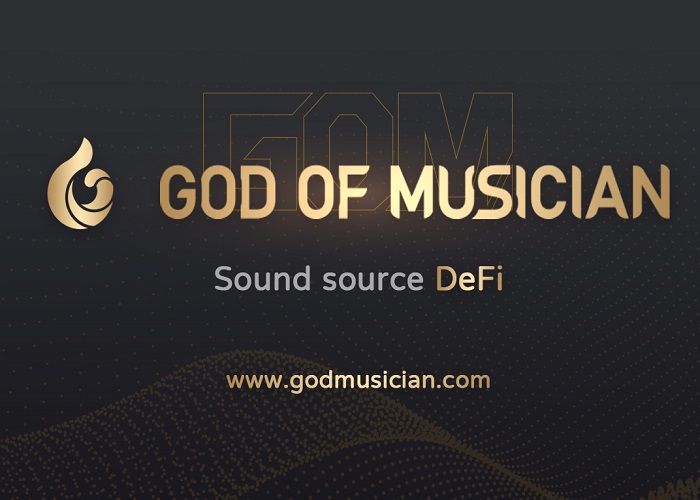 God of Musician is a chain service provider for Music NFTs. It will establish a community of musicians and users to create the largest blockchain music platform. Songs, albums, melodies, lyrics, verses, and other music can turn into an NFT version of itself through this new platform. Music NFTs will surely be a future trend and God of Musician can give you a headstart with its new economic model.
GMiner
One of the key features of God of Musician or GOM is "GMiner". GMiner is a tool that users will need to mine GOM tokens. Currently, it is the one and only method of generating new GOM tokens. While there are no other alternatives, GMiner is sure to be more than enough for your needs. Otherwise, you can trade on the crypto exchange or wait for an airdrop. Blockchain music platform is a new endeavor and so the options are few but the opportunities are endless.
Right now, GMiner is a limited edition tool and there can only be 2,000 premium GMiners. This means that if you want to partake in the project and possibly earn from it, you have to be quick! GMiner is divided into three grades: STANDARD, INTERMEDIATE, and PREMIUM. The GMiner Grade indicates the performance of the tool and how much a user can earn.
For example, a STANDARD Grade GMiner can mine 1 GOM token per day. Acquiring a better graded GMiner will allow a user to mine more tokens per day. So be sure to choose the right GMiner Grade for you!. However, keep in mind that you cannot mine an infinite number of tokens every day. GMiner only allows users to mine a total of 200,000 GOM tokens per day. This is the total daily mining quantity and you will have to try again the next day if you want more.
Where Can I Get GMiner?
GMiner will be available on our official website. You will have to wait for official website sales to begin before you can purchase a GMiner. Check on our official website regularly to not miss out on getting the best GMiner.
Additionally, there will be Whitelist Winners who will receive discounts when purchasing GMiner. Be on alert for future announcements to learn how to become a Whitelist Winner and receive the discounts.
Should I Buy GMiner?
If you plan on investing in this new economic model, then buying GMiner is the perfect way to enter the game! You will be able to earn thousands of GOM tokens a day and gain access to the first project involving Music NFT.
Buying and using GMiner early can also help you avoid purchasing the tool at a higher price. We all know that the NFT market is known for massive price increases in just a short amount of time. Imagine if Music NFT becomes a worldwide trend tomorrow, GMiner prices will surely rack up! With only 2,000 Premium GMiners available, being early is the best way to get ahead!
Alternatively, if you are a musician, then GMiner can help you earn more with your Music NFT. Registering your music as an NFT on the platform will reward you with continuous dividends. In addition to this, GMiner will allow you to mine GOM tokens every day.
Put simply, the sooner you get involved with GMiner, the higher your profits will be. The earlier you buy, the higher the mining incentives are. So be alert when GMiner goes on sale and do not miss an opportunity of a lifetime.
For more updates, here are our social media links:
Website: https://www.godmusician.com/
Twitter: https://twitter.com/musician_god